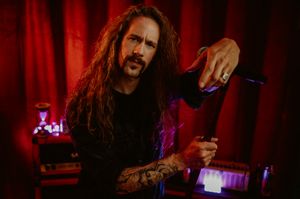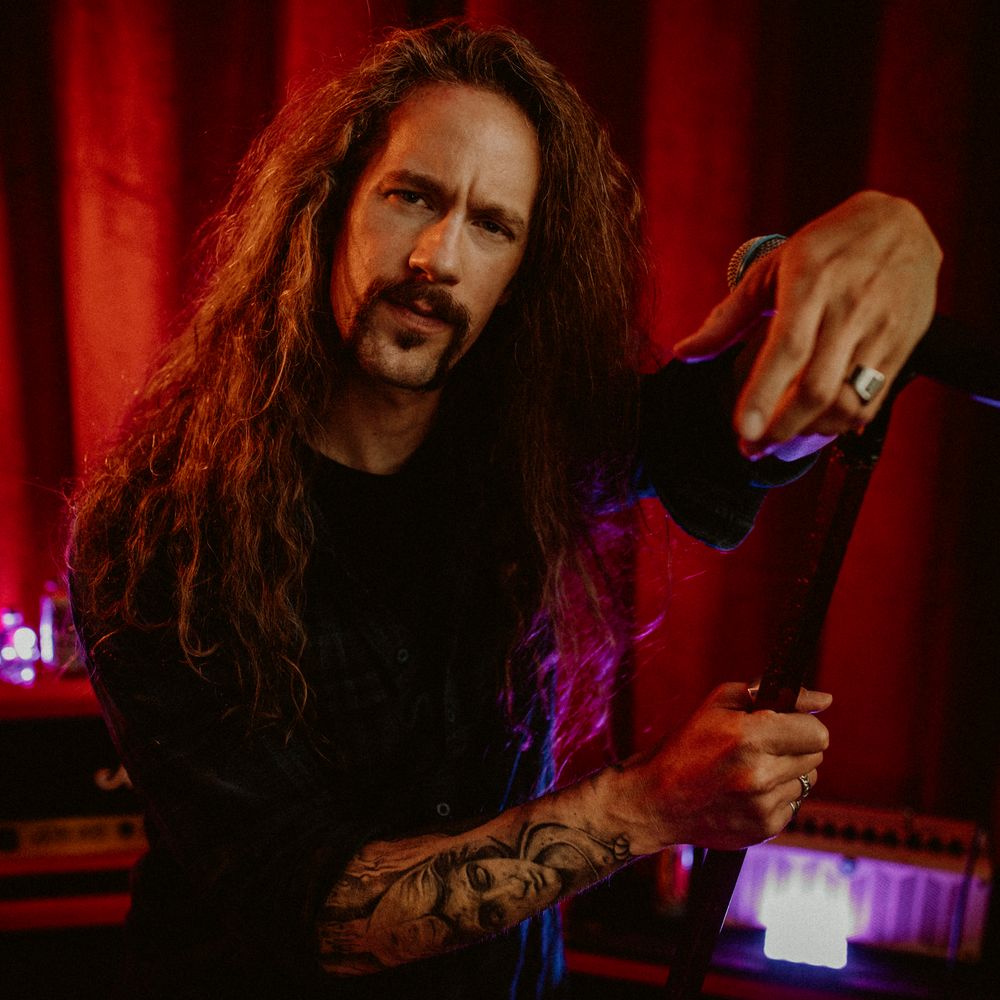 Brandon Baumann is a singer, song writer, and voice actor who hasn't let up on the throttle for nearly two decades. His relentless commitment to his craft began at the tender age of sixteen and hasn't wavered through the decadent highs and ultra lows. Anyone worth their merit can tell you that the rite of passage for any "lifer" comes from experience; and the only way to find success is to persevere.
For a guy who has toured the country with his band Diamond lane, Brandon has tasted the elation of selling out clubs all over Los Angeles, released half a dozen albums, and rocked festival stages. He did this all with an independent, relentless hustler's mentality — the hard work was, and is, the catalyst. Never a handout, leg up, power manager, nor label to ever call home; every increment was earned. With this many years of experience under his belt and behind the mic, Brandon now has truly refined his perspective to its essence, but remains always a student of the game. Always learning. Always growing. Gratitude is an essential and important component.   
Baumann considers himself a "creature of the West Coast," dividing his life through three main hubs — Seattle, San Jose, and Los Angeles. The musical journey started in Seattle, cutting his teeth on Alice in Chains, Nirvana, and Soundgarden. Growing up in Seattle during the birth of the grunge scene was mind blowing, life changing. As a teenager, San Jose, California became home, and with it a whole new immersion into the culture of the San Francisco Bay Area and their music icons. A lifelong respect and appreciation for Metallica was born in those years, and truthfully, Too $hort classics were never far from the speakers.
Baumann's musical vocabulary was expanding. He was ready to take the pledge. Impassioned with vision and a dedicated mindset, his first band Diamond Lane was born, and the horizons quickly grew and expanded with wild-eyed ambition. Years of joyous grind set the sights even higher, and eventually Los Angeles became the next great marker of his young adult life and career. After a dozen years of battle in the belly of the beast, the most rigid of contenders can become roadkill, but somehow Brandon still stands tall. Still discovering. Still dreaming.
His present-day personal playlist would most certainly find artists like Paul Cauthen, Lana Del Rey, and Royal Blood littered amongst new era favorites and inspirations. It's unmistakable - Brandon's language of love, life, and pursuit manifest in the music he consumes and creates. Non-surprisingly, his passion for all-things voice doesn't stop with music, as his very first feature in a video game is arriving this year, as the antagonist in 'Liber' from Olkon Games.  
"What I love most about writing songs and recording is capturing those moments in time — the magical intersection of thoughts and feelings becoming tangible. Delivering the message. That's the beauty. No moments are alike, so that's why making a living, breathing snapshot of those times, and keeping the machine moving forward towards the next one, becomes ever more desirous." - Brandon 
After a lifetime in a band, it was a natural evolution for Baumann to take the risk of pursuing his own endeavors. "Make music that you like, not what you think is going to be the difference-maker for other people. Over the years I've come to realize that when it comes to all things artistic, the most potent thing anyone could possibly be is themselves. Lean into what feels good and don't be afraid to get messy." Ultimately, Baumann embraced the challenge and dove into uncharted waters. His debut solo album "Manifestation" arrived 1/31/20 and for anyone following the journey, easily his most personal and introspective collection of songs to date. This very first solo offering was one of risk, albeit a satisfyingly fulfilling one. Being able to present his songs in a wide range and variety — raw, real, and penned by him —the fresh approach was notable. 
"[Brandon] has ventured out and brought you his aural vision, which again, is a whole new ballgame. Just too much talent here to go unnoticed" - Derric Miller // Editor for HardRock Haven.
2021 & 2022 found Baumann releasing a series of more-experimental-leaning singles, with "None to Spare," and "LIGHTNING" as the lead contenders.  More growth; continued evolution. It was his ambitious re-imagining of Audioslave's "Like a Stone" that found Baumann returning to his true rock roots. Expect more robustness to come in 2023.

Baumann believes that it is his duty to put great music out into the universe and refuses to squander the hard-wrought talents of his sweat equity. Brandon aims to actively contribute to the conversation with a touch of unique perspective, as he explains, "All I can be is me, and when you believe that you have something to offer, there's no more dangerous type of individual."